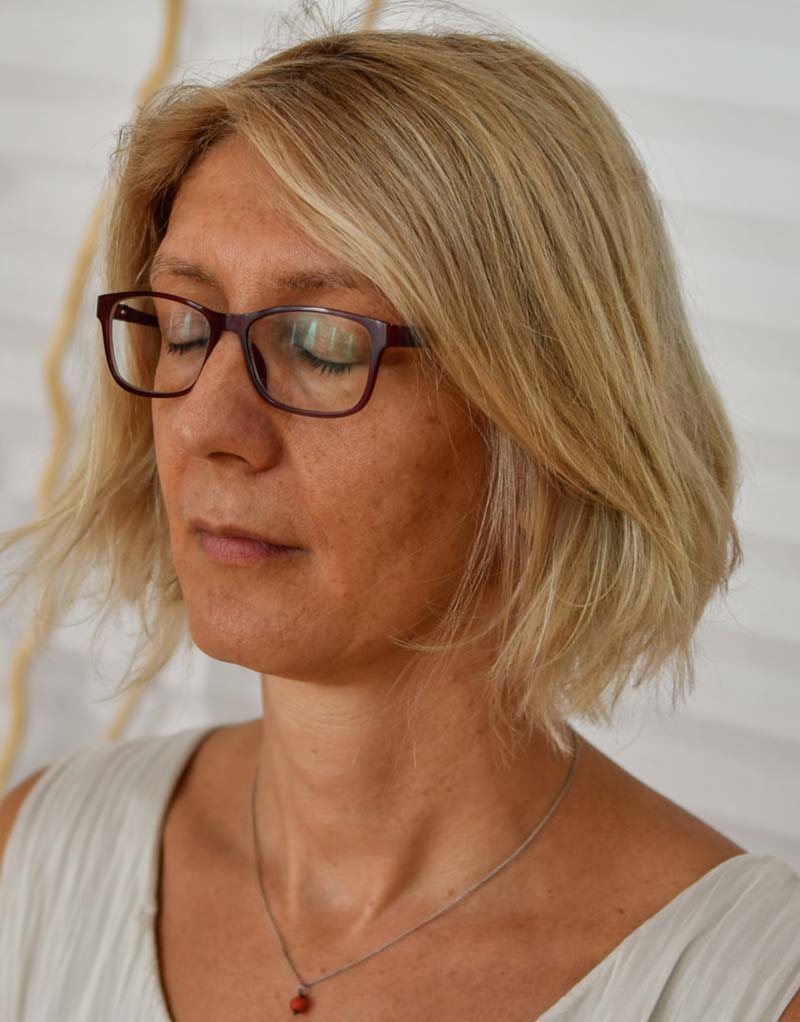 Amba Devi is a Devi Circle teacher at the Path of Joy.
Amba Devi is an experienced meditator dedicated to helping people remember the blissful joy of our true Self.
Her spiritual journey began in her teen years when she learnt Transcendental Meditation (TM), a meditative practice that she has done daily for most of her life. After learning TM, she trained as a Multi-style Yoga Teacher in which she learned about different yogic methods, including conscious breathwork techniques.

She met her spiritual mentor, Ananda Devi Ma in a Satsang and was deeply affected by the inner joy she radiated. She learnt many advanced yogic practices, visualization methods, chants, mantras, and breathing Kriyas from Ananda Devi Ma, which she has incorporated in her own courses and workshops.

Amba Devi also has gone through different stages of spiritual awakenings and transformations over the past five years, which have led to many mystical experiences of higher states of consciousness. These experiences have strengthened her spiritual path as a meditator and a teacher.

Amba Devi teaches different techniques, methods, and knowledge about grounding oneself in one's body and soul. Using these techniques people can declutter their lives and find the inner joy and unconditional love in their most simple and basic lifestyles. Her basic meditation courses, weekend intensives and private sessions are offered in Zagreb, Croatia.