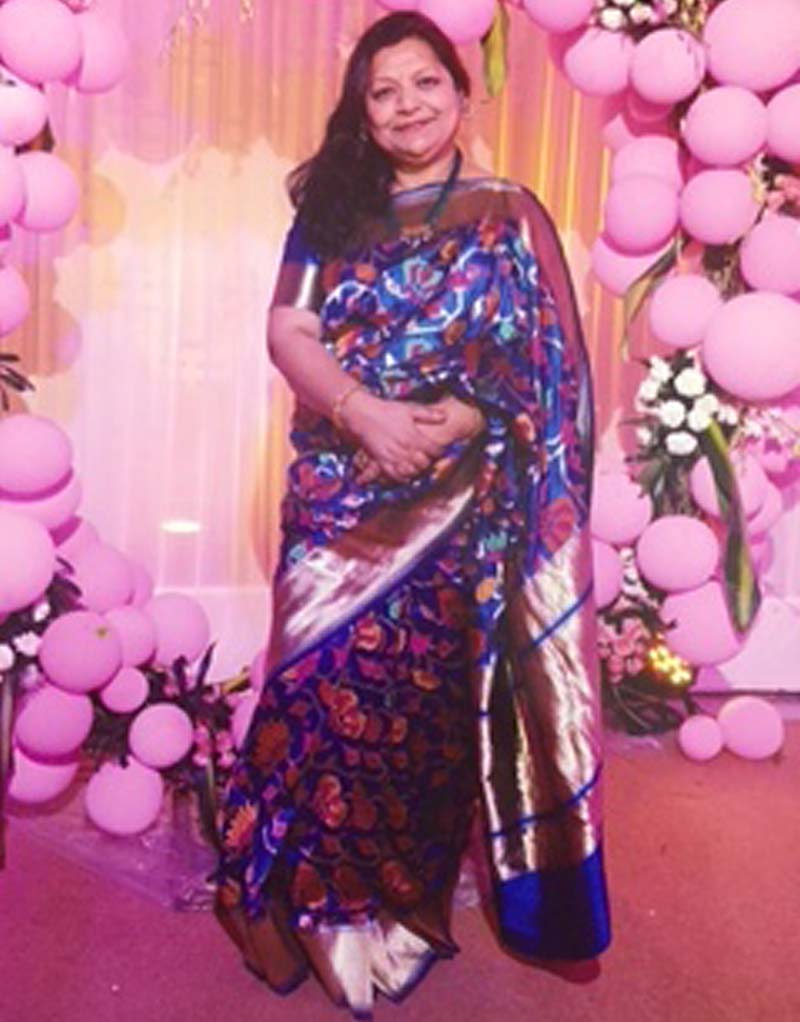 Asha Gupta is a Devi Circle teacher at the Path of Joy. Asha Gupta is a spiritual scientist, pyramidologist, author, artist, and a public speaker.
Asha Gupta felt the unmistakable presence of divinity around her from early childhood. She grew up listening to the stories of Gargi and Maitreyi, and aspired to be like them.
Her curious mind had questions, prime among them being about life after death, which largely remained unanswered. She tried scouting for them in religious texts, the Vedas, Upanishads and scriptures, and during this pursuit she got deeply acquainted with the Gayatri Mantra—one of the most powerful chants to the Divine Mother. She began chanting this mantra and performed several Mahayagnas (rituals) using this mantra. Her pursuits were supported by her first guru Ram Sharma Acharyaji. Her life took another turn in 1994 when she met Pramila Bhagwan who answered her lingering questions much to her satisfaction.
Since 2010, she has been associated with the Pyramid Spiritual Societies Movement (PSSM) movement under the guidance of the PSSM's founder, Brahmarshi Patriji. She founded Awakening Beyond Channel and Pyramid Light, to spread the work of PSSM and help in the new age spiritual evolution.
In the year 2020, she was divinely inspired to create 'World Women Mystics and Goddesses' Season one, two and three, respectively, and 'World Women Authors and Artists' series. She also established 'White Sisterhood', which is a global platform for the awakening of the divine feminine. She led a 365-days initiative of 'Global Peace and Vegetarianism' in 2021.
Asha Gupta received the honorable title of Brahmavidwanmani by Brahmarshi Patri ji in 2018, and the "Make in India" award for her contribution to spreading the knowledge of pyramids at the PHD Chamber of Commerce, Delhi in 2017.
She has to her credit several translations of spiritual books and is currently doing a Hindi translation of the book, "A Thousand Seeds of Joy: Teachings of Lakshmi and Saraswati" by Ananda Karunesh.